Though the snow and cold winter weather may be persisting, we can't help but dream about the warm summer days that are just a few months away!  Our clients have given us the opportunity to create some pretty spectacular outdoor living spaces throughout the years.  With a little imagination and careful planning in the initial stages of the design process, we have the ability to transform a typical outdoor space into an extension of the home.  From inviting lakeside entertainment areas, to rustic wooded retreats, to relaxing poolside patios, we love them all!  Here are a few of our favorite designs from recent years!
The bold colors and axial geometry of this vibrant outdoor living space allow the interior style of this Contemporary Lakefront Home to cascade into the exterior, while the infinity edge of the pool draws the eye straight to Lake Erie.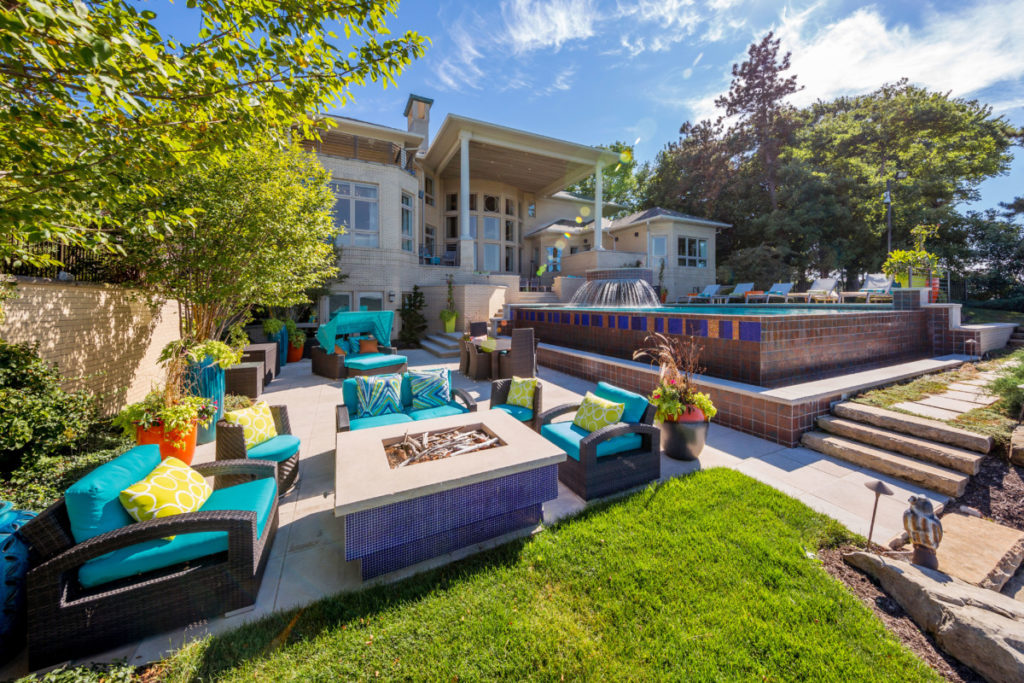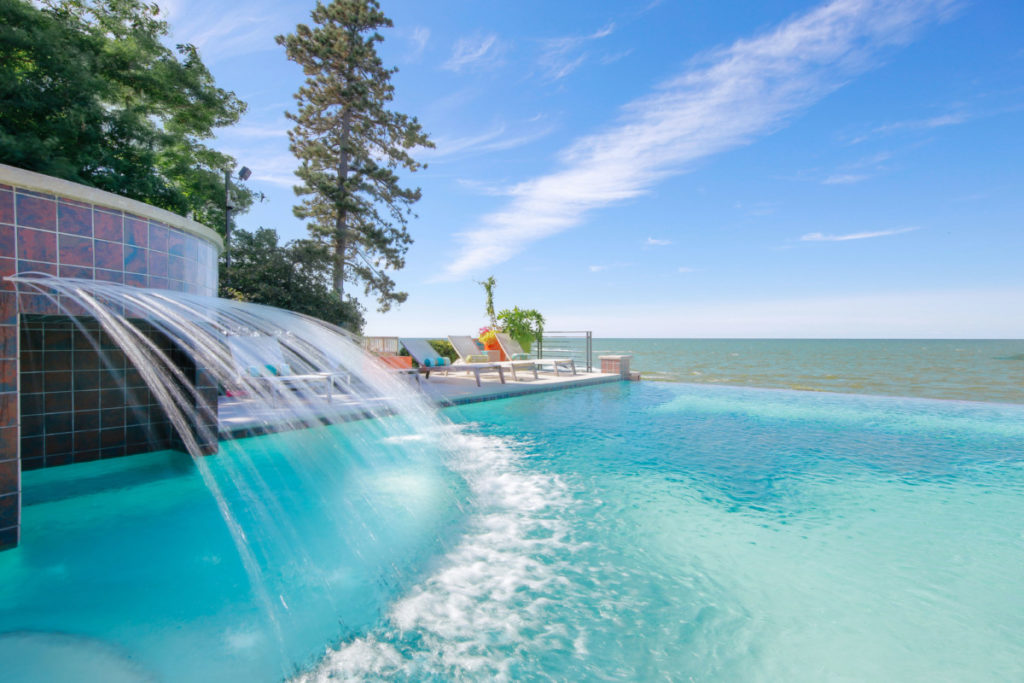 Perched high above the Rocky River, this jaw-dropping outdoor terrace is cantilevered off the cliff to allow the owner's to be as close to nature as possible.  With a big dream and the right amount of structural support, anything is possible!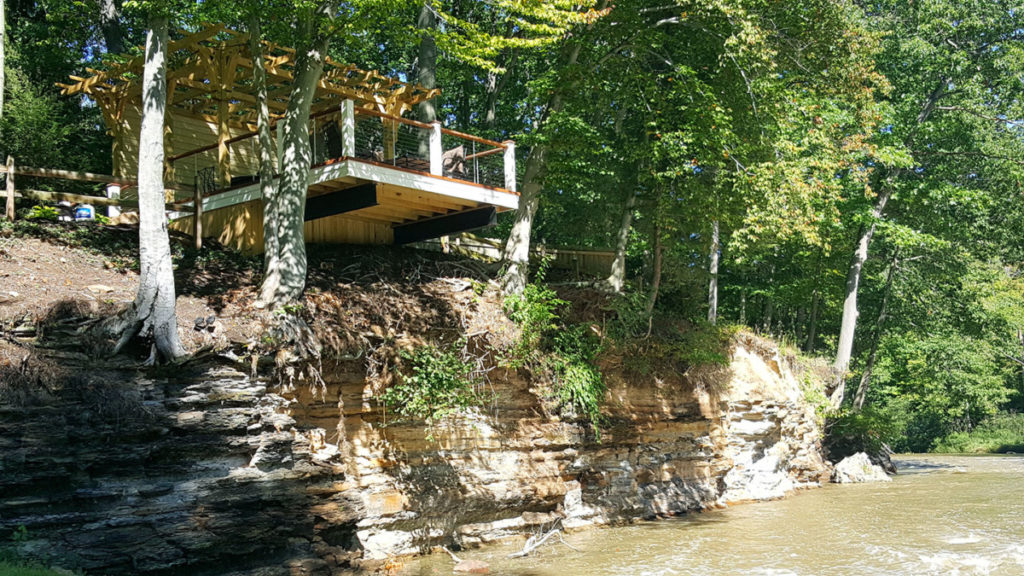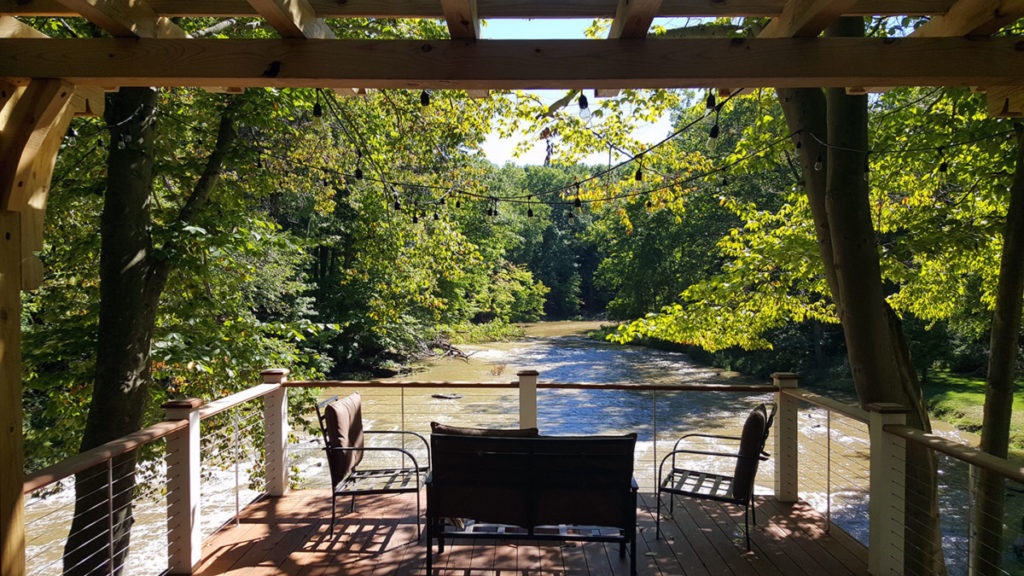 The expansive patio at The Watchman in Catawba is surrounded by greenery and offers access to Lake Erie, making this outdoor living space perfect for h0sting large summer barbecues or relaxing poolside with the family.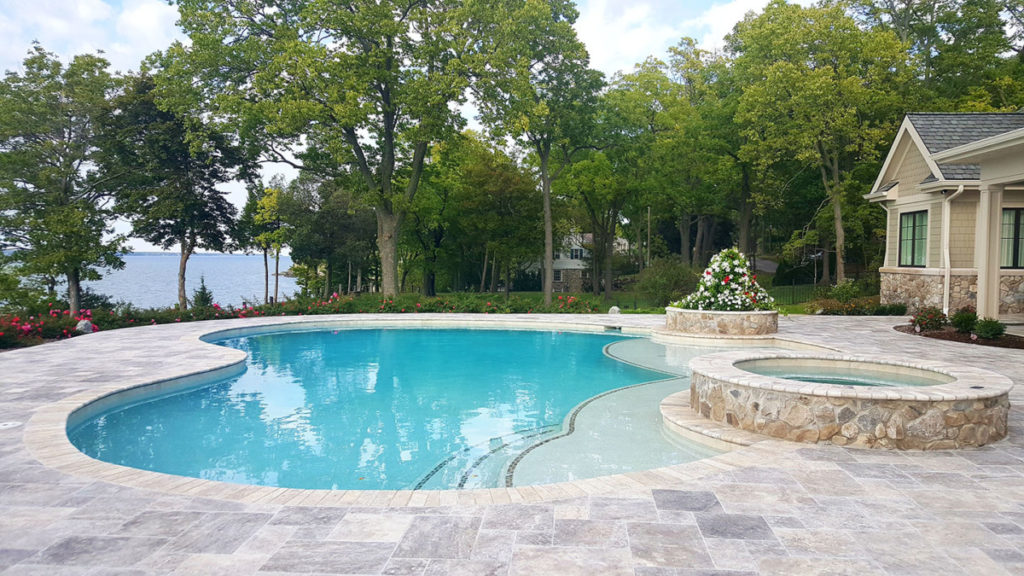 Situated in the middle of a suburban backyard, the rich  timber and stone materials, paired with an outdoor kitchen and fireplace, allows both the owners and visitors to feel like they're on a permanent vacation in the middle of the woods.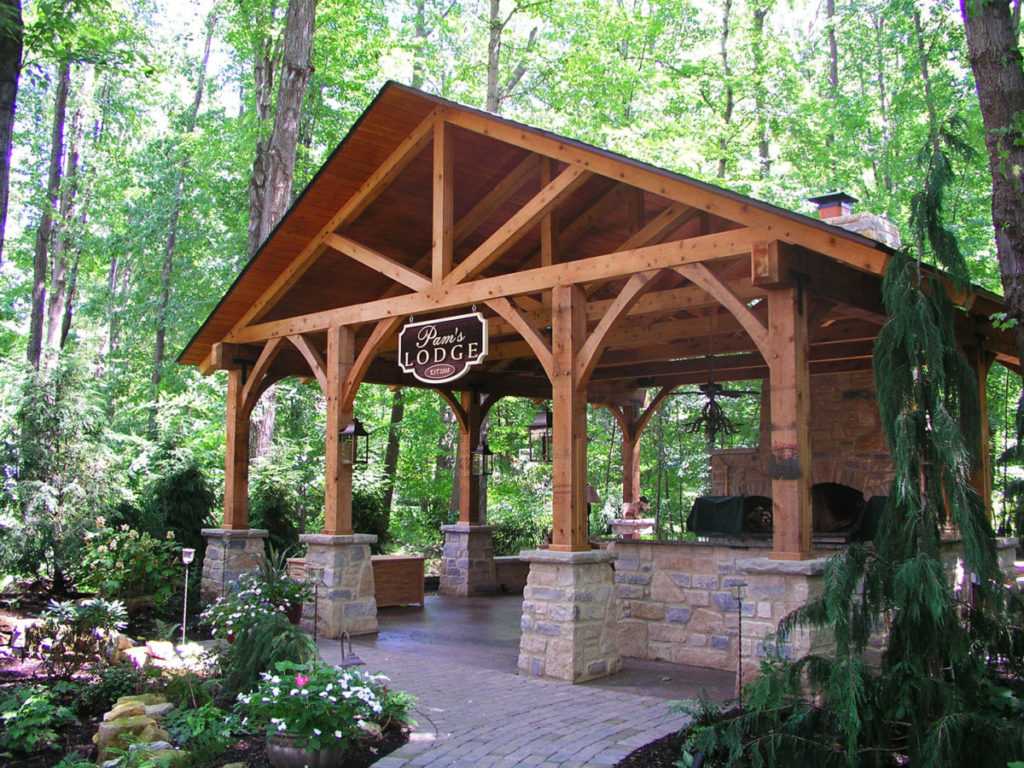 The spacious patio and pool area in our Secluded Vermilion Home can be accessed from both the main and lower level entertainment areas, making this picturesque backyard perfect for hosting friends and family.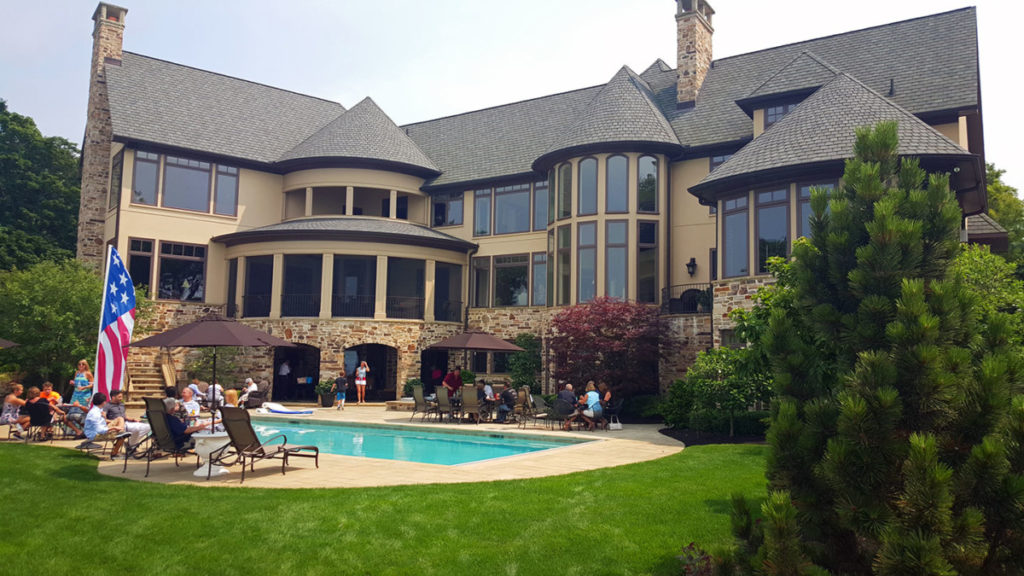 We're looking forward to pushing the boundaries of typical outdoor living spaces in our new designs this year!