Bridging the Splendor of the Past to the 21st Century
Over the past 30 plus years, Stephen M. Schill has established himself as a preeminent architect in Northeast Ohio with an impressive resume that includes a vast array of spectacular homes and buildings. Steve's lifelong passion for architecture began as a child when his grandparents would take him for Sunday drives along Lake Road in Cleveland to see the stately old mansions. Ever since then, he instinctively knew he wanted to design great works of architecture that would withstand the test of time.
In 1980, Steve began his college career in architecture at Kent State University in Kent, Ohio, graduating with a Bachelor of Architecture and Bachelor of Science degree. Prior to graduation, Stephen studied classical architecture at Villa Schifanoia in Florence, Italy where he was strongly influenced by his professors to pursue his dreams of becoming the best architect he could possibly be.
In 1988, Stephen passed his State Board Exams and became a Registered Architect in the State of Ohio. Within just a few years, Steve's firm Schill Architecture, LLC was established and in 1991 Stephen began designing luxury, multi-million dollar lakefront and estate homes throughout the greater Cleveland area.
Branching Out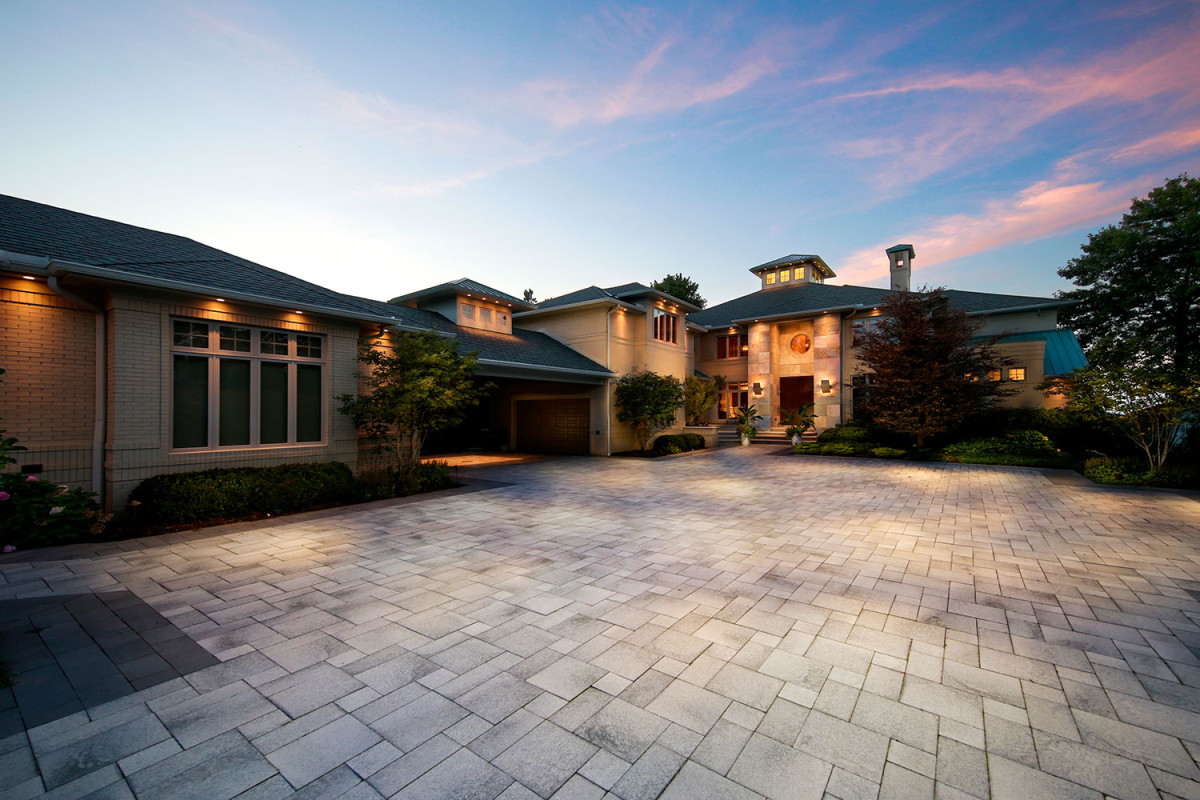 By 2001, Steve's active involvement during the construction phase of the homes he designs created an opportunity to partner with Mike Chambers to establish Charles, Morgan and Company, LLC, a home design-and-build firm. Charles Morgan handcrafts a select number of extraordinary homes each year and assures homeowners' satisfaction down to the very last detail and through every phase of the design and construction process.
In 2007, Steve and his wife Nancy formed Stone Arch Management, LTD., a property management company. Through Stone Arch Management, Steve has overseen the completion and management of Crocker Corporate Center, a $12 million dollar Class "A" Office Building in Westlake, Ohio, across from Crocker Park. Other Westlake, Ohio properties developed and managed under Stone Arch Management include:
Clemens West, a 25,000 sq. ft. office campus
Center Pointe West, a 6,000 sq. ft. office building
Crossings West, a 9,000 sq.ft. office complex, a collection of office condominiums at Crossings Village and residential condominiums at Cedarwood.
Stone Arch Management also offers management of high end residential properties for some of our private clients.
Awards, Citations, Publications, Community Work
Best of Houzz Award 2018
Best of Houzz Award 2017
Best of Houzz Award 2016
Best of Houzz Award 2015
2015, 2016 and 2017 participant in BONDCustom, an exclusive forum held each year for principals of the top custom residential design firms in North America
Best of Ohio Homes 2017 First Place Winner in the 3,500-5,000 SF category
2000-2009 Sponsor of the Student Model Home Design Contest at the Cleveland Home and Garden Show
2010-2012 Sponsor of the Student Model Home Design Contest at the Cleveland, Ohio "Great Big Home & Garden Expo"
2005 Merit Award – Division 11, Commercial National Commercial Builders Council for Marketing Directions corporate office headquarters for a post & beam building
2006 Steve and Nancy Schill named Mr. & Mrs. Westlake by Westlake Town Criers
Work featured in Fabulous Floors (International Edition, Fall 2006)
Work featured in House Trends (Greater Cleveland, 2007)
Work featured in Sophisticated Home (Cleveland Plain Dealer, Spring 2007)
Schill Architecture featured in Luxury Home Quarterly September/ October 2010
Schill Architecture featured in Luxury Home Quarterly Fall 2011
Schill Architecture featured in the Cleveland Magazine March 2017 issue
Schill Architecture featured in Cleveland Magazine March 2015 issue
Judge in the 2016, 2017 and 2018 Pittsburgh Magazine Best of Design Contest
Supporter of the 2008 St. Jude Dream Home, Cleveland, Ohio (All design time donated)
Supporter of the 2008 Pat Catan Foundation "Finding Hope" Home (All design time donated)
Supporter of the 2009 St. Jude Dream Home, Cleveland, Ohio (All design time donated)
Commission Member of Westlake Board of Building Appeals
Member of Westlake City School District Vision 20/20 Committee
Family
Steve lives in Westlake with his wife of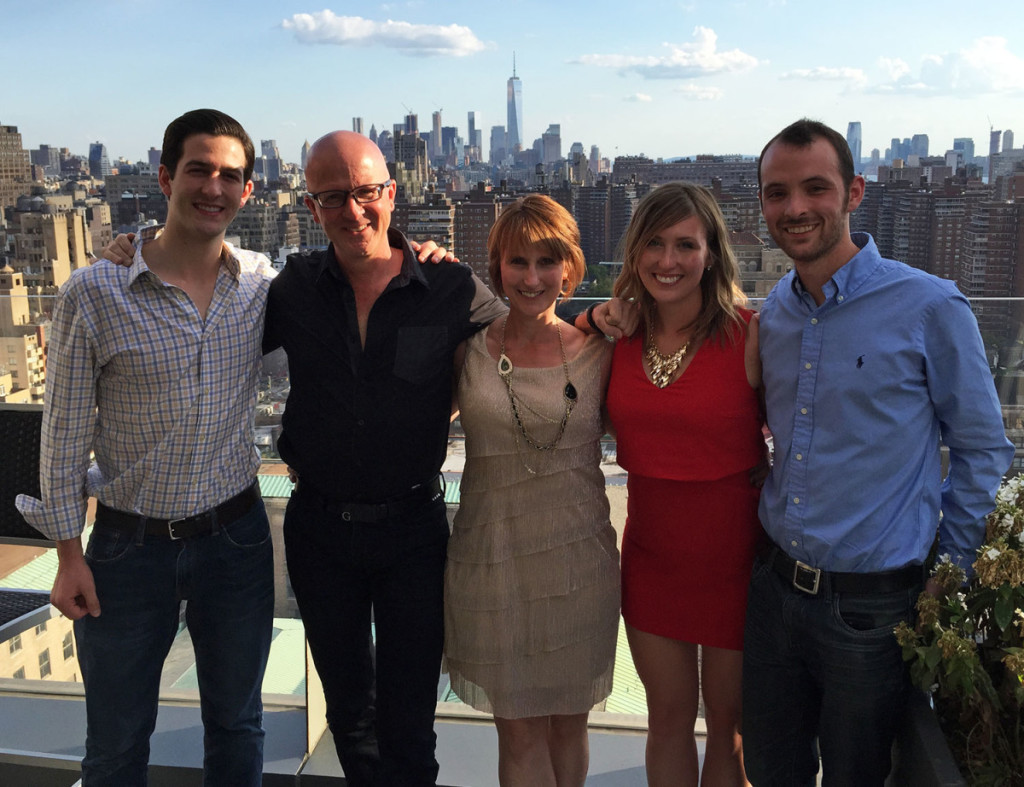 30 years, Nancy, and both are graduates of Westlake High School. Nancy began working at Schill Architecture in 2003.  Her day to day responsibilities encompass a multitude of tasks, including office coordination and financial management. Steve and Nancy have two children, Stephanie and Robert. Stephanie graduated from Westlake High School in 2008 and went on to obtain her Bachelor of Art in Architecture from Miami University and her Masters of Architecture from Kent State University.  Stephanie is a licensed architect at Schill Architecture and lives with her husband in Rocky River.  Robert, who also attended Westlake High School, graduated from Miami University in May 2016 with a dual-degree in Finance and Accounting.  He currently lives in Manhattan and works as an investment banking analyst.