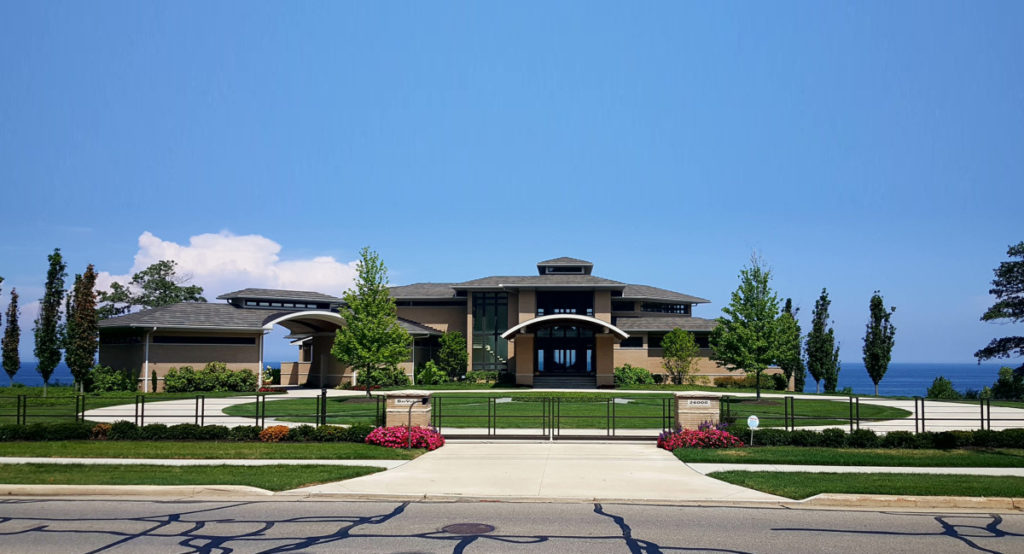 The owners of BayVue, an ultra-contemporary home overlooking the Lake Erie coast, received an anonymous letter this week from a California visitor that admires the aesthetics of their home every time he finds himself in Cleveland, Ohio.  While the end goal of each Schill Architecture design is to make a comfortable oasis perfectly suited for the client that the home is created for, we can't help but smile when our homes are recognized by others.  The admirer writes:
"In my opinion your house is one of the most visually stimulating houses I have ever seen.  It is actually beautiful to look at.  Can't really explain it, but it is relaxing as well as 'fun' to look at.  I live in California and have seen all sorts of houses.  None can compare to yours."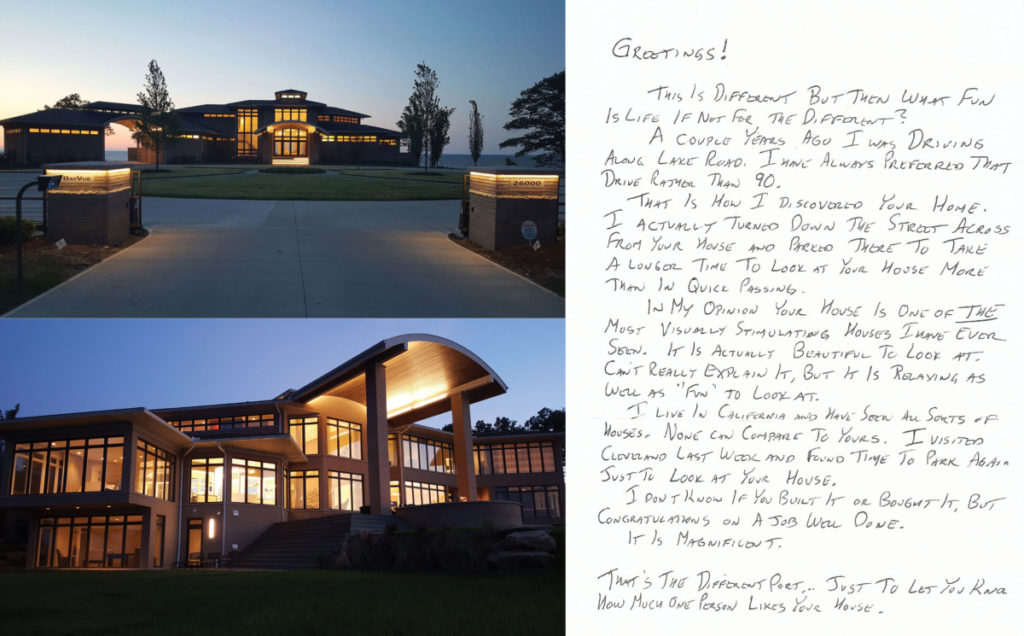 Our client showed us the letter while we were enjoying a sunset on their patio this week and it really made our day. We always strive to create homes that we, as well as the client, consider beautiful.  However, it's a great compliment when a West Coast visitor takes time out of their busy day to write a letter to somebody they've never met telling them how much they love the design.  We can't wait for everyone to see what Schill Architecture designs will be breaking ground next!