The Schill Architecture name has become synonymous with lakefront residential architecture in the greater Cleveland area.  While the majority of homes along Lake Road feature gable rooflines, white trim and coastal touches, some of our clients request that we step away from the vernacular architecture of the North Coast in search of something more unique.  For this Lake Erie home, traditional features were replaced by clean lines, eye-catching curved elements and spacious multi-level outdoor living areas. There is no doubt that this contemporary masterpiece stands out from other homes in the area!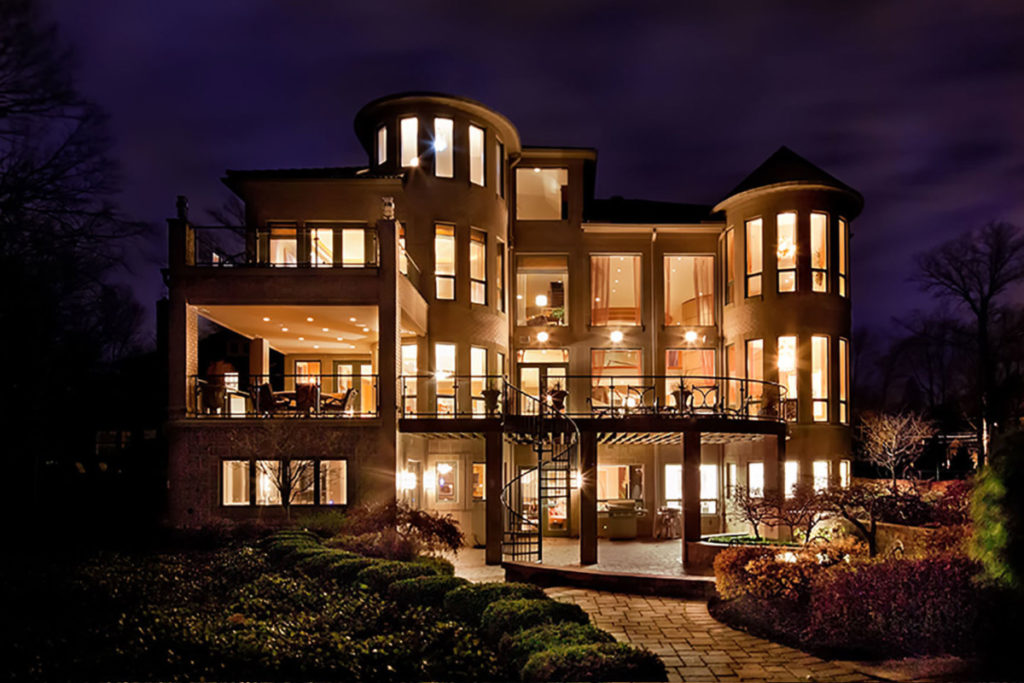 A sweeping curved stair located in the center of the home elevates a functional element into a piece of art.  All of the primary living spaces are located off of this central circulation path, creating an open floor plan that affords lake views to nearly every room in the home.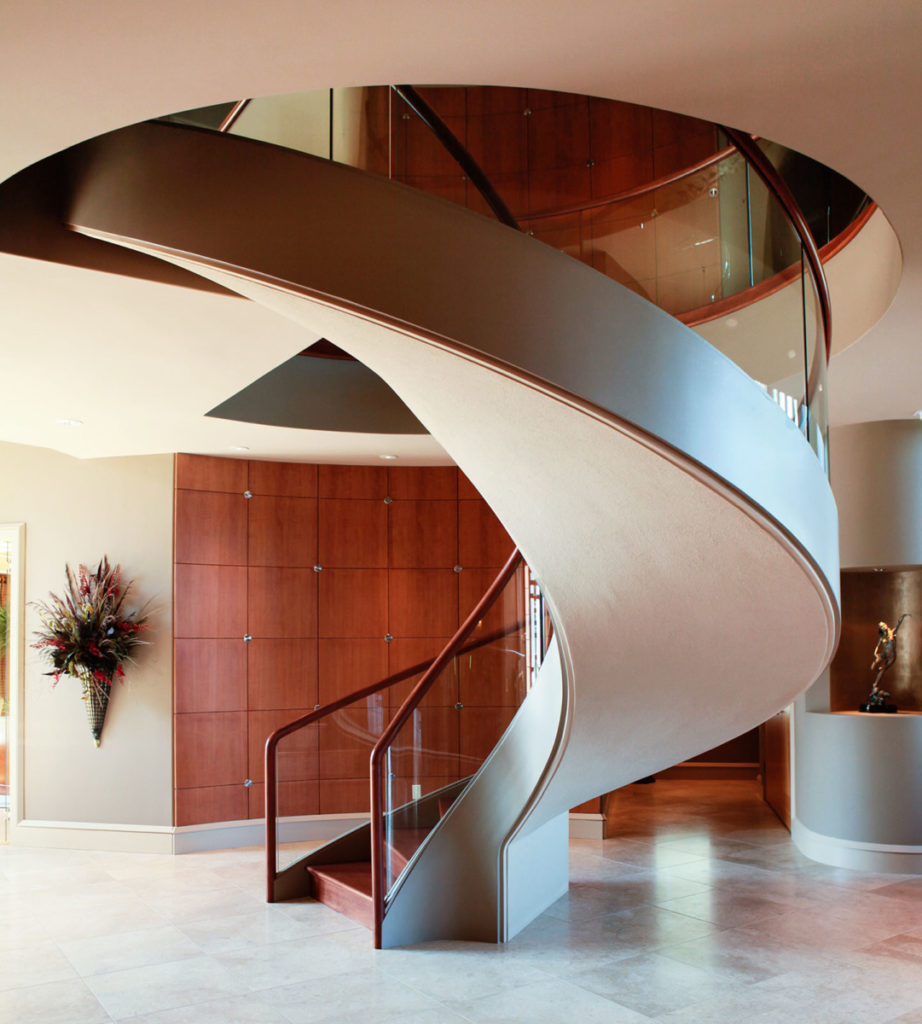 Carefully designed cove-lit ceiling details, sleek paneling and a liberal use of glass reinforce the contemporary feel of the interior while creating a lasting impression on visitors.  Panoramic vistas of of Lake Erie are featured in a piano room and second level lakefront lookout that creates a quiet area of respite within an expansive living area.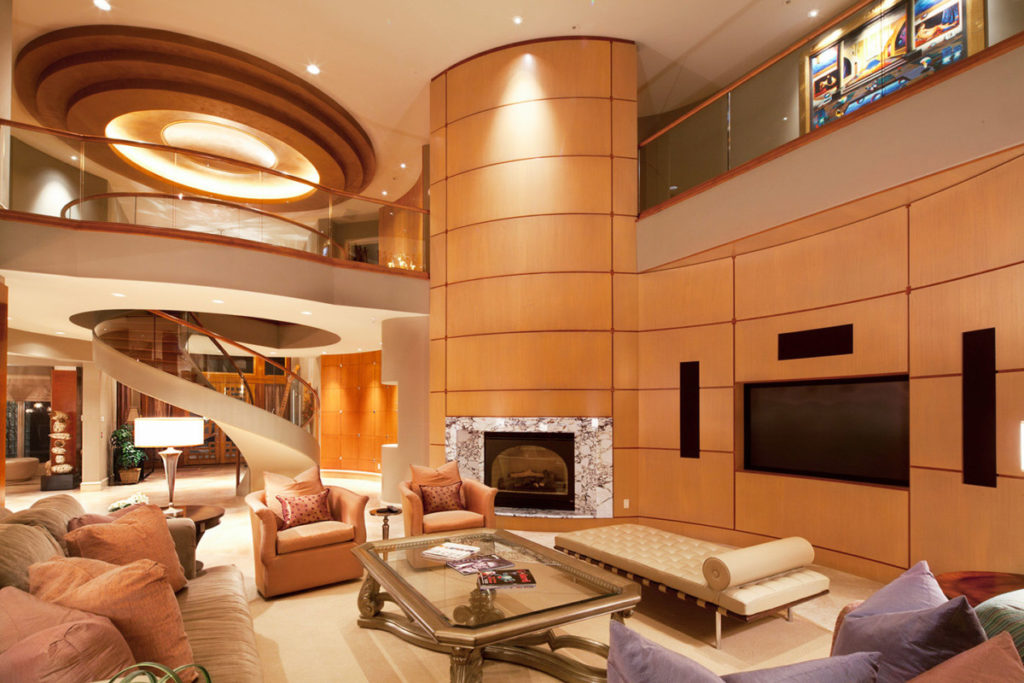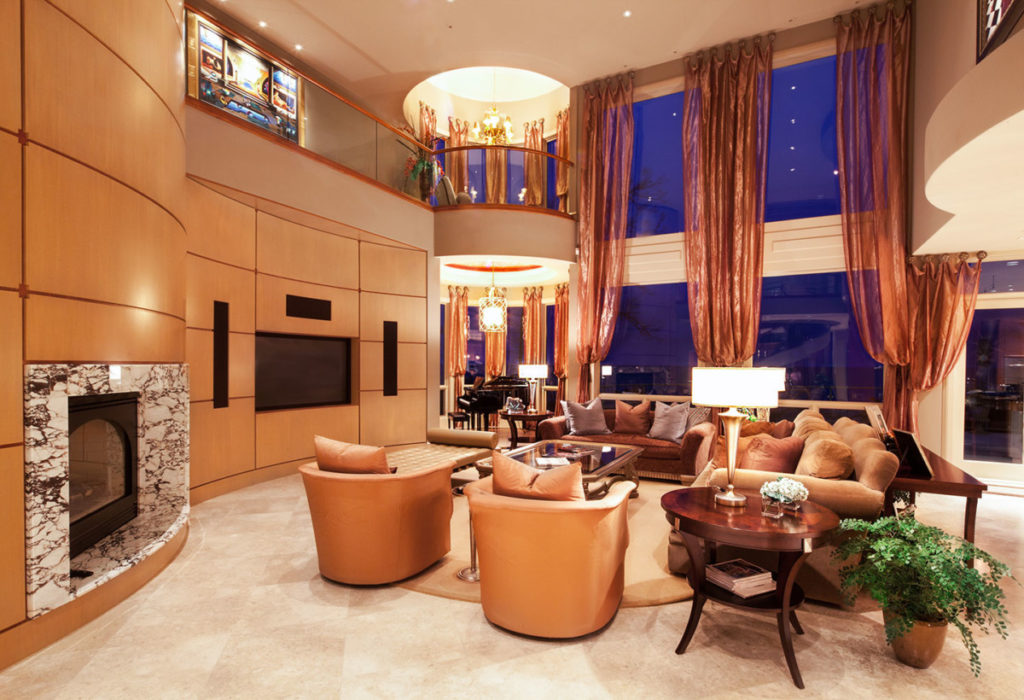 The clean lines, warm wood tones and minimalist features continue into the kitchen, creating a space that effortlessly impresses without being fussy.  Perfect for entertaining crowds both large and small!  While this home may not be considered typical for the North Coast, we certainly think pushing the envelope for innovation in residential design is always a good idea!