The Houzz Community of over 40 Million Monthly Users Nominated the Best Home Building, Remodeling and Design Professionals in North America and Around the World.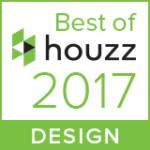 Schill Architecture, a luxury residential architecture firm located in Cleveland, OH, has been awarded a Best of House 2017 award in both the Design and Service categories. Houzz® is the leading online platform for home remodeling and design and provides users with an extensive guide to the top residential architects, designers, builders and landscape architects around the United States and the world.  Schill Architecture was selected to receive these awards out of over 1 million industry professionals represented on the Houzz website.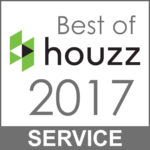 There are three categories that comprise the Best of Houzz competition: Design, Customer Service and Photography. Design is the most popular category to be nominated for by the 40+ million monthly users of Houzz.  A "Best Of Houzz 2017" badge will appear on winners' profiles, as a sign of their commitment to excellence in residential design and renovation. These badges help homeowners identify the most sought after and top-rated home  design professionals in every metro area.  The Customer Service award that Schill Architecture was given in addition to the design award is based on several factors, the most important of which is the number and quality of client reviews.  With over 63 reviews describing the positive experiences that clients have had while working with the Schill Architecture team from start to finish, it is evident that customers are satisfied with their designs, as well as the attention and service they were provided during the entire process. Schill Architecture is looking forward to continuing their tradition of creating beautiful designs of all sizes, scopes and budgets while providing the customer with top-notch service and support throughout the construction process.